24/7 access, anywhere, and on any internet connected device.
We guarantee you'll pass or your money back!*
Professional level online ASE practice tests since 1998!
---
Employees or students ready to pass their ASE tests?
Many shop owners, supervisors, and school instructors are taking advantage of our amazing learning tools. Your discounted group access allows you to track progress through weekly reports generated specifically for your group. We are a great complement to a school automotive program and shop training plans. Call us today to learn how we can help!
Top 6 most popular uses of our service.
Technicians use our tests to prepare to take all of their ASE tests.
Schools use our tests to help their students better understand and reinforce the concepts they are learning.
Schools use our tests as homework for their students during the learning process.
Students use our tests to prepare for their first ASE test.
Shops use our tests and reports to verify that their employees are prepared to take their ASE tests.
Shops use our tests to screen prospective employees.
Anytime, Anywhere, Any Internet Connected Device.
Our website and practice tests are designed to fit to your internet connected device. Whether you're using a desktop computer, laptop computer, tablet, smartphone, or all of these devices. Take practice tests during your lunch break or while visiting friends and family. All you need is an internet connection!
Our Exclusive PASS the ASE Test Guarantee!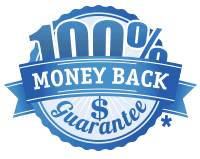 We're confident that once you've mastered our ASE practice tests you'll pass your ASE tests. If you don't, we'll extend your subscription FREE for up to 60 additional days or issue you a 100% refund.* It's your choice. You're here because you must pass your tests. We want nothing more for you which is why we track everyone's practice tests and scores so that we can offer assistance should you have a need. To qualify for a refund or extension you must have taken and passed (with 70% minimum score) at least 5 of our timed and 5 of our untimed practice tests in the specific ASE in which you failed your official ASE test. This allows you to be exposed to most of the material within each ASE area which gives you the best chance of passing on test day.
Every subscription gets immediate 24

/

7

Access to ALL Our Timed and Untimed ASE Practice Tests.

Other online practice testing services only give you access to one ASE practice test area at a time. We give you access to everything with every subscription. We're also the only ASE practice testing service that gives you both timed and Untimed practice tests. Most customers make most of their longer subscriptions by planning to take multiple ASE tests.
High-Quality Questions.

Our tests include supporting graphics, charts, and relevant photos. Each test features high-quality questions with detailed explanations for correct and incorrect answers. Test questions are written and developed by industry professionals with decades of experience. Click here to try a sample practice test.
Years of Experience.

We've been providing professional high-quality online ASE practice tests to students and technicians since 1998. Our tests are developed by recognized leaders in the automotive education, training and repair industries. Master our tests and you'll be ready to take your official ASE tests—and pass the first time!
For best viewing experience we recommend using Chrome or Firefox browsers on all devices.
Windows - PC Computer - Firefox - Chrome
OSX - Macintosh Computer - Firefox - Chrome
Android - All Android Devices - Firefox - Chrome
iOS - iPhone/iPad - Firefox - Chrome
*Refund does not apply to the cost you incurred to take the official ASE test. Only 30-day and longer standard subscriptions are eligible for the FREE up to 60-day extension or full refund. 30-day subscriptions are eligible for a 30-day extension. 60, 90, 120, 180 and 365-day subscriptions are eligible for a 60-day extension. 10-day subscriptions do not qualify for the guarantee. Only 1 refund or extension allowed per eligible paid subscription. You must have completed and passed (with at least a 70%) a minimum of 5 timed and 5 untimed practice tests in the ASE area in which you did not pass the official ASE test and are requesting an extension or refund. The 5 passing timed and untimed tests must have been taken prior to the date that you took your failed official ASE test. A practice test is not completed and registered in our system unless you click the blue "Finish Test" button at the end of the test. Group, 10-day, and custom subscriptions are not eligible for the Pass The ASE Test Guarantee. Refund or extension requests must be submitted within 30 days of taking your official ASE test. Official test scores document must be submitted along with your request. Only Automotive Series ASE tests qualify for the guarantee. Please allow up to 48 business hours to process your request.